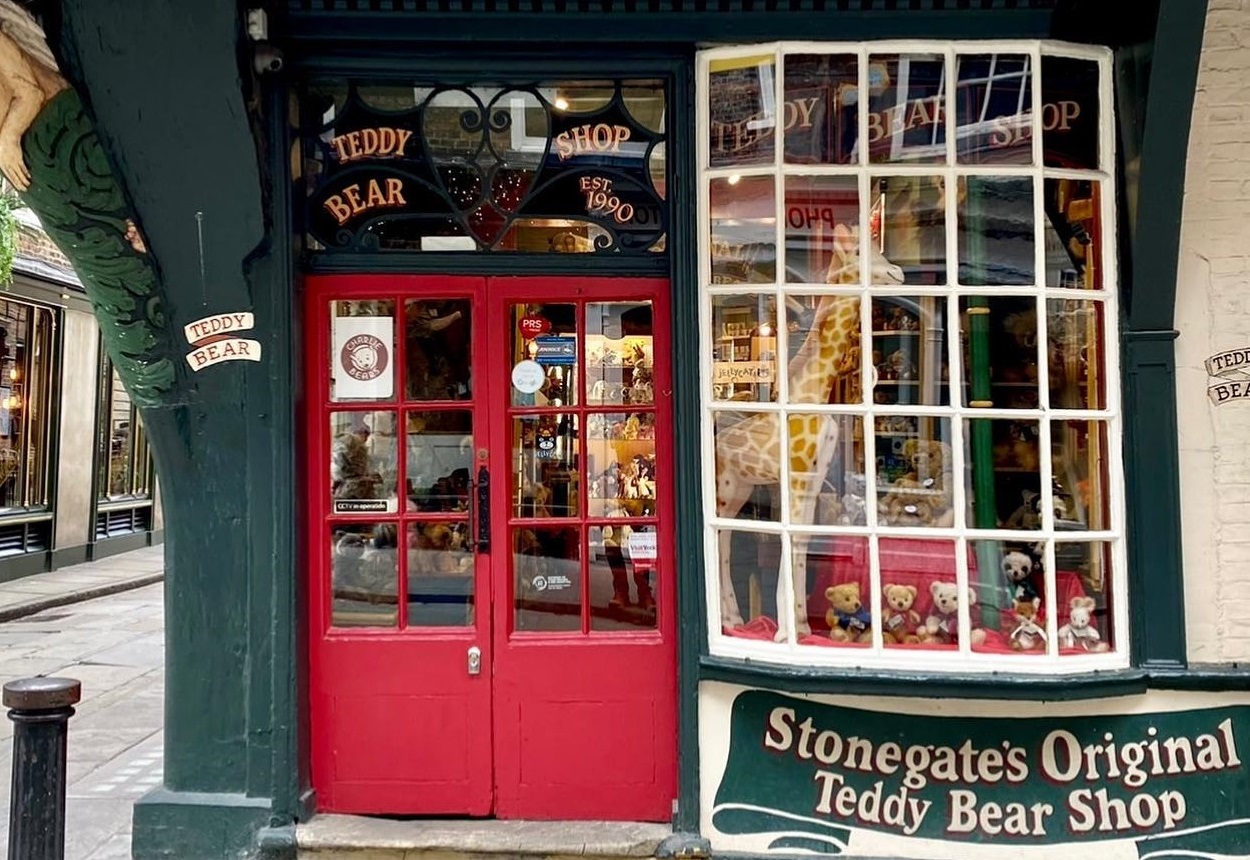 York's Original Teddy Bear Shop
Stonegate Teddy Bears have been open, in the centre of York, since 1990.The building is 15th Century, which adds to its charm. Wendy and Steve are only the third owners of this magical shop, which was previously run by Julie for 15 years and who continues to work part time with us.
We offer a wide range of Brands including Jellycat, Charlie Bears, Steiff and Bukowski and many others including Bear Artists from around the World.